Our School will be closed for all pupils EXCEPT Mrs Jennings' class on 26th March due to NUT Strike.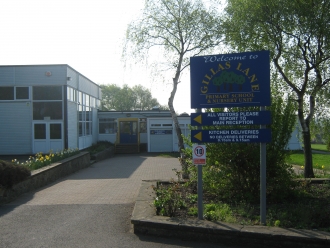 Headteacher - Mrs T Hambleton
School Business Manager - Mrs M Wilson
Head of Governors - Ms J Milner
OFSTED Inspection December 2013
Our school was recently inspected - December 4th and 5th 2013. A copy of the report was sent home for all parents and can be accessed via the link on the Ofsted page.
We are really pleased with the report which highlights:
pupils feel happy and safe in this very caring and nurturing school. They behave well in lessons and around the school and demonstrate positive attitudes towards their learning.

pupils with special educational needs make good progress owing to high-quality intervention support.

Teaching is good. Questioning is used well in all lessons to develop pupils' understanding and ensure they make good progress.

Pupils read widely and avidly. The school promotes the enjoyment of reading well.
Welcome to
Gillas Lane Primary School
We hope that this will be the beginning of a long and happy partnership with our school.
The education of your child is as important to us as it is to you. We aim to ensure that your child's time with us is happy and successful, both academically and socially. Gillas Lane Primary School is very much a family orientated school and we offer a safe, welcoming and caring environment in which your child will be valued as an individual and nurtured and encouraged to give of their best.
We very much value our relationship with parents, carers and the wider community and believe that by working in partnership that this will greatly benefit your child's education. We hope that you will always feel welcome in our school.
Please look around the website or feel free to contact us if you would like to find out more about Gillas Lane Primary – our school – or if there are any issues you would like to discuss.
Mrs T Hambleton
Headteacher
School Photographs must be returned to school by 26th March 2014